In response to the question in Quora: What is recent development in seo?
If I discard changes before Duplicate Content filter, then the recent changes were:
Personalized Search
Searches have become more personalized even before "Search Plus you World" was introduced. Some of ranking of sites you see are tailored based on your location, frequent visit to site, and a lot of other factors. A search for "basis" in USA will show various results. But, when I am searching "basis" in Bangladesh, it showing me the site of the largest Software Association (Bangladesh Association of Software and Information Services) that is also popular in Bangladesh.
This also made some SEO Stupid people that says their site is in top 10 and they do not need SEO, because they really find their site on top 10 position. Honestly, I have come across several people like this.
Local Search Algorithm Merges with Global Algorithm
Previously Google used to have separate algorithm for Local Searches, now the the Local Search Algorithm is a part of the mother algorithm of Google.
The Jagger Update
The Jagger update made Paid Link building vulnerable. And also have made major changes in Offpage SEO by discarding the value of spammy links, reciprocal links, and link farms making them Rest in Peace forever.
Brand or Authority Update for Longtail Searches
Previously some pages used to rank for long tail phrases. But, Google changed the algorithm to favor larger brands or sites that have more authority. So, Authority becomes powerful than page rank.
Realtime Search and Faster Indexing
Google has made real-time search and faster indexing, so when a earthquake happens and you search in Google, you find better results now. Moreover, Google also rolled out the freshness algorithm for 30%+ of the search queries that deserves freshness. Though not all keywords were affected by this.
Google Instant Search and Preview
Google instant and preview is one of the major changes that happened which is more tied to Click Through Rate, and less to SEO. However, this has changed the perception of ranking on SERPs.
Social Signals
Matt Cutts and Danny Sullivan at the end of 2010 declared that Google does use social signal as one of their ranking signal for SEO.
Panda Update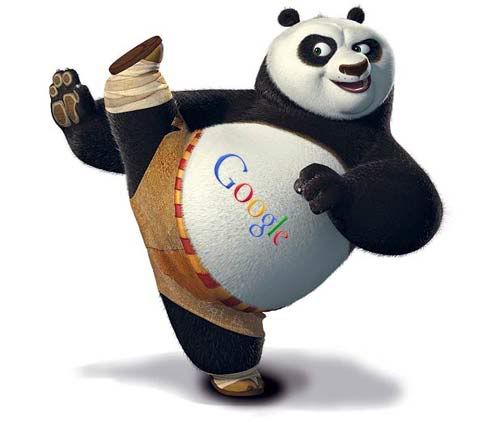 Image Courtesy: Hongkiat
Panda Update is perhaps the major update that happened after the Duplicate Content filter. It introduced couple of new changes in SEO to go for better quality contents. Google Sandbox was like the spam filter, but Google Panda became the Priority Inbox. i.e. while the spam team concentrates on spammy contents, the Panda actually liked quality contents. This has made some great content farm sites like Ezine Articles to fall.
Schema.org
To ensure richer search results, Google has announced partnership with Schema. This does enable Google to show more ornamental results on SERPs.
Search Plus your World
"Search Plus your World" s also one of the major visual and algorithmic changes in SEO. This has lead Google to become Recommendation Engine from Search Engine. And your search result is more personalized now, but this according to the likes of your friends also.
Venice Update
With the Venice Update, results are now more localized than ever. You do see more localized sites for most popular queries. That's why for popular queries large previously popular site saw drop in traffic.
Recent Link Evaluation Changes
Google recently mentioned that they have changed how they evaluate links. But, they were pretty much unclear on what they mean by that. It seems that Google is steadily changing their perception about evaluating links they used to, since the gaming is happening very much in that area. Moreover, they are steadily turning off some SEO value or signals from anchor texts. 
The Future is Social Signals
As social media becomes more and more popular, Google does have the need to switch to other signals that they can get access to and also can give them better quality ranking. So, social is the future and Google+ was not introduced just to fight against Facebook. 
For more detailed update, please see Google Algorithm Change History on SEOMoz
© Asif Anwar of SEOPPCSMM.COM - Source: Recent Updates and Developments in SEO
(Source: quora.com)